SnoZone
Abilities
Lesson Pricing
Mobile Service
SnoZone contact
Endless Slope
Ski & Snowboard
Surfing
Xtreme Chimp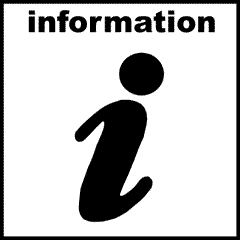 Endless Slope Deck
Models
FAQ
Accessories List
"Louie the Xtreme Chimpaneze",

SnoZone's flamboyant student

Read Louie's training for his movie MXP (Most Xtreme Primate): "Articles" section "Boarding Gone Ape!"

Louie on Endless Slope

Louie (on left) with Sam
School Locations
Sacramento
San Francisco

Sam Morishima at SnoZone

Sarah Cooper at Adventurous

Provides: Ski, snowboard, e3, pole walk, surf lessons

Provides:

Ski, snowboard, surf, & other lessons

4147 Northgate Blvd suite 5

Sacramento, CA 95834

In the G2 Golf Center

The SnoZone Endless Slope School is located in the the G2 Golf Center in the north end of Sacramento just off of Hwy 80 on Northgate Blvd exit across the street from Fry's Electronic store.

In the PS Business Park - rust colored awnings, across from Fry's Electronics.

Off Northgate Blvd, Northwest - towards Fry's. First left turn signal is N Market, turn left and make an immediate left turn into the business park driveway. This dead end's into suite. If you miss the driveway, turn left at next signal (Freeway St. ) and turn into 3rd driveway on left - we are on the right side, suite 5.




Adventurous Sports Studio


650 Florida St. suite L (at 18th)
San Francisco, CA

Tel: (415) 397 7678
www.adventurous.com
office: (916) 736-0432 *
or
cell: (916) 205-0609

Tel: (415) 397 7678

email: info@adventurous.com
Directions
* Occasionally we can experience land-line and internet problems.
If you are not able to reach us or not able to hear from us in a timely manner,
please contact us directly at my cell number (916) 205-0609
For Private on the snow lessons please contact Sam Morishima at
(916) 205-0609
On-snow lesson pricing structure click here.
For other similar schools please look on our "Related links" page under the category of schools/lessons

Cool Places to Shop on the Eastern Waterfront
Endless Slope
By appointment only

Endless slope is Sam Morishima's school of extreme sports for everyday people and uh…primates. Learn to ski, snowboard, or surf on Sam's indoor carpeted conveyer belt. For the absolutely inept or those that are curious to the extreme, Sam can train anyone, and I mean ANYONE. In fact, you have to see it for yourself, but he trained a chimpanzee to snowboard for the Disney movie MXP. That's Most Xtreme Primate, for those of you without kids. Yes, the little monkey learned to surf carpet before hitting the slopes for the camera. Now that has to be the end-all testimonial for any instructor. A single class is 30 minutes for $75. Price breaks are given for three or more classes. Instruction is one-on-one, informative and tailored to your skill level, whether it be novice or expert. Stick a gift certificate for a class in a stocking for those with two left feet.